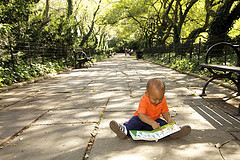 About Louise
Louise V. Moore, a graduate with a B.A. in  English from the University of Southern California, a high school English teacher, and a lover of poetry and the written word, has created a book about early childhood reading education. Some have called her the Mrs. Doubtfire of reading with her knowledge and storytelling ability. She has a book coming out soon with alphabet stories that will be a delightful companion book to Preschool Reading Success.
Her granddaughter is now the best reader in her first grade class who can read 120 words per minute with 100% comprehension along with her own now grown two children who also excelled with reading. All were taught using the methods in this book.
This book is dedicated to all children who will be given an extraordinary chance to excel at an early age. This will change their whole outlook on going to school, and bring confidence and encouragement about what it means to be educated. Ultimately, it is my mission to not only teach early childhood reading, but to emphasize to parents and caregivers to surround their children's learning on all subjects with a loving, exciting, stress free, and fun environment.